Digital Client Success Manager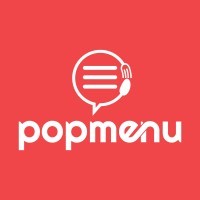 Popmenu
Customer Service
Atlanta, GA, USA
Posted on Wednesday, November 15, 2023
Are you passionate about helping clients make the most out of their product? Do you believe that successful client adoption is the foundation of a successful long-term partnership? Are you convinced that restaurant owners deserve technology that allows them to take back control from 3rd party platforms? Three times yes? Sounds like we found a match!
We are building out a Digital Success Team to manage a segment of our clients that receive a digital-first, one-to-many approach to success. We are looking for a talented Digital CSM to lead growth and success for a large volume of clients using a primarily data-driven approach.
What's on Your Plate:
Client Success: As a key player in client success, our Digital Client Success Manager actively manages a substantial, collaborative portfolio, driving proactive adoption and retention efforts.
Client Communication: Whether it's general advice, billing issues, or questions about product functionality, our Digital CSM ensures that our clients get all their questions answered in a quick and effective way. There is always lot's to do!
Enablement Materials: Our Digital CSM is passionate about creating helpful resources that actively engage our clients. This entails hosting best practice webinars, crafting universally applicable short videos and devising strategies to engage multiple clients.
Client Feedback: Gather and analyze client feedback to drive continuous improvement in service quality. Keep clients informed of updates, outages, and other relevant information, maintaining clear and effective communication.

Bottom line – in this role it is your responsibility to make sure that our clients find continued value in the Popmenu platform.
What You Bring to the Table:
Excellent interpersonal/customer relations skills; clear and concise verbal and written communicator with the ability to effectively prevent or mediate conflict
Entrepreneurial approach - a high degree of autonomy and self-motivation and a hunger to conquer unknown territory
Experience negotiating and navigating subscription renewals and churn conversations.
Demonstrated organizational skills, proven ability to complete long-term goals and handling critical tasks and issues at the same time
Natural curiosity and willingness to learn, whether it's new technical skills or understanding the client environment
Proven success with rolling out products to clients, ideally in the restaurant industry
1+ year of Client Success experience highly preferred
Who We Are:
Popmenu
is a fast-growing, venture-backed SaaS company in the restaurant/hospitality sector with more than 10,000 restaurant clients. We are dedicated to revolutionizing the industry in a way that benefits both the restaurant owner and their customers. We started with our now-patented, dynamic menu technology that unleashes the power of a restaurant's greatest marketing tool: the menu. Since then, we have been endlessly innovating to continue tackling existing and emerging industry needs.
We hire exceptionally bright, motivated people who are passionate about helping great restaurants reach their full potential. We offer a flexible work environment, a pioneering concept, a product our clients love, and talented teammates. This is a chance to make great things happen and be a difference maker. We're excited to meet you!
What We're Serving:
- Genuine Core Values:
We asked our employees what's most important to them in the workplace and carefully sculpted our 4 core values to truly represent our company culture. We're proud that our culture has been recognized with several awards including
Glassdoor's Best Places to Work
and
Top Workplaces USA
. We're even prouder that peers recognize each other on a monthly basis for exemplifying our values with what we call Super Booms.
- Giving Back:
In addition to our larger partners such as the
Giving Kitchen
, our culture champions (aka monthly Super Boom winners) pick a cause they are passionate about, and we'll make a donation in their name.
- Visible Growth and Development: There is no way to avoid personal growth in a start-up! We keep innovating and improving and our team members keep growing as well. Just in the last year, 1 out of 5 team members has been promoted into a new role.
- Company Ownership: When we say, "Act Like an Owner", we put our money where our mouth is! Every single team member receives meaningful company equity options because we recognize that every role is important for our success.
- Benefits for the Whole Family: Along with the typical medical, dental, vision, 401K benefits, we've got your furry family members covered with our Wagmo Wellness Plan.