Partner integration Analyst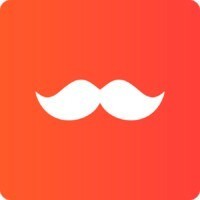 Rappi
IT
Bogotá, Bogota, Colombia
Posted on Friday, June 23, 2023
¡Oye, es hora de que te unas a nosotros para mostrarle al mundo que somos la empresa que está cambiando paradigmas, donde revolucionamos las horas, los minutos y los segundos!
¿Quieres saber por qué Rappi?
⭐️ VEMOS OPORTUNIDADES donde otros ven problemas;
⭐️ VEMOS CERCANIA donde otros ven distancia;
⭐️ VEMOS ADRENALINA donde otros ven presión.
Únete a un equipo donde todos somos capaces de TODO, donde todos tenemos las mismas oportunidades, sin importar género, raza, orientación sexual, religión, nacionalidad, edad, discapacidad, formación o experiencia.
¿Te ha gustado lo que has leído hasta ahora? Descubre cómo entregarás magia junto con nosotros a través de tu misión Rappi 🧡
Revisa cómo impactarás nuestro ecosistema:
We are looking for an experienced Integrations Onboarding Specialist to join our Integrations team and help new merchants interconnect their systems with our platforms. Integrations Onboarding Specialist responsibilities include providing technical support about how our integrations work to merchants and leading projects regarding complex integrations. We'd like to meet you if you have a technical background in web services and API integrations.
Como parte de Rappi, serás responsable de:
Integrations Onboarding

Funciones
Leading projects regarding Inventory, Payments, and Order management integrations.
Level 3 technical support to external clients.
Metrics analysis for operational and technical performance improvements.
Basic presales support to internal stakeholders.
Relationship management with clients (C-level and management level)
Incident management

Requisitos Indispensables:
- Proven work experience facing customer relationship roles.
- Hands-on experience with API integrations and other web services applications.
- Postman and Swagger basic knowledge.
- Solid communication skills (verbal and written)
- Spanish speaking is mandatory. Must have good English speaking skills. Opc.Portuguese.
- Good SQL knowledge (data warehouse experience is a plus)
- Basic IT networking knowledge.
- Basic SFTP SSH API conecpts.
- Postman knowledge.
- Python knowledge is a plus.
- BSc degree in Electronics, Software, Telecommunications, ICT, and similar.
Bien y ahora, ¿Cuáles son los requisitos para que yo sea parte de este universo de neón?
.
Tipo Empleador:
Regular
Empleador:
Rappi Technology Colombia
Para más información consulta nuestra pagina web https://about.rappi.com/es y revisa nuestras reseñas en Glassdoor https://acortar.link/Eqm07Q
¡Te esperamos con mucha ansiedad y brillo en los ojos para entregar magia juntos! #Rappi 🧡