Engineer Lead Remote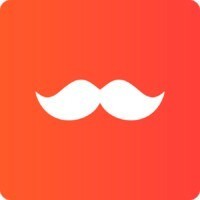 Rappi
Bogotá, Bogota, Colombia
Posted on Tuesday, August 22, 2023
¡Oye, es hora de que te unas a nosotros para mostrarle al mundo que somos la empresa que está cambiando paradigmas, donde revolucionamos las horas, los minutos y los segundos!
¿Quieres saber por qué Rappi?
⭐️ VEMOS OPORTUNIDADES donde otros ven problemas;
⭐️ VEMOS CERCANIA donde otros ven distancia;
⭐️ VEMOS ADRENALINA donde otros ven presión.
Únete a un equipo donde todos somos capaces de TODO, donde todos tenemos las mismas oportunidades, sin importar género, raza, orientación sexual, religión, nacionalidad, edad, discapacidad, formación o experiencia.
¿Te ha gustado lo que has leído hasta ahora? Descubre cómo entregarás magia junto con nosotros a través de tu misión Rappi 🧡
Revisa cómo impactarás nuestro ecosistema:
As an Engineering Lead at Rappi you will lead a technical team to build out new features within the Rappi ecosystem. You will lead a cross-functional team, taking them from ideation and concept phases to testing and production, while remaining involved from a hands-on technical perspective. At Rappi, no two days are the same. We work hard for a greater good and to strive to be the leading tech company in Latin America. Rappi is growing at a tremendous rate and this position is crucial in our pursuit of a game-changing experience for our users and allies.
A fully remote job position and the ability to have an outstanding impact in Latam and the opportunity to have a visible role within the fastest growing tech company in the region
Como parte de Rappi, serás responsable de:
Work in a fast paced agile environment, defining new features with the product owner, and being responsible for delivering high quality software with your team

Organize the work of the team, define objectives and be responsible for the results

Keep the team motivated and empowered to be efficient. Resolve technical and interpersonal conflicts

Conduct performance reviews of your team both individually and globally

Improve engineering processes and tools to increase team effectiveness
Bien y ahora, ¿Cuáles son los requisitos para que yo sea parte de este universo de neón?
Bachelor's degree or above in Computer Science or similars

5+ years of application development experience on Backend technologies

Proficiency with Java or Kotlin

Ability to communicate complicated technical problems to both technical and business audiences

Previous knowledge in the area of payments and fraud

Leadership and team management skills

Experience in agile methodologies

Advanced experience in Java or Kotlin

Advanced experience in SQL DBs (MySQL, PostgreSQL, etc.)

Knowledge of NoSQL (MongoDB, DynamoDB, etc.)

Advanced experience in Microservice architectures and/or distributed systems
Tipo Empleador:
Regular
Empleador:
Rappi Technology Mexico
Para más información consulta nuestra pagina web https://about.rappi.com/es y revisa nuestras reseñas en Glassdoor https://acortar.link/Eqm07Q
¡Te esperamos con mucha ansiedad y brillo en los ojos para entregar magia juntos! #Rappi 🧡