Engineering Lead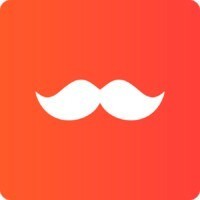 Rappi
Sales & Business Development
Mexico City, Mexico
Posted on Friday, September 22, 2023
Hey, it's time for you to join us showing the world we are the company that is changing paradigms, where we revolutionize the hours, minutes and seconds!
Do you want to know why Rappi?
⭐️ WE SEE OPPORTUNITIES where others see problems
⭐️ WE SEE CLOSE where others see distance
⭐️ WE SEE ADRENALINE where others see pressure.
Join a team where we are all capable of EVERYTHING, where we all have the same opportunities, regardless of gender, race, sexual orientation, religion, nationality, age, disability, training or experience.
Did you like what you have read so far? Find out how you will deliver magic together with us through your Rappi mission 🧡
Check out how it will impact our ecosystem:
As an Engineering Lead at RappiCard you will lead a technical team to build out new features within the Rappi ecosystem. You will manage a cross-functional team, taking them from ideation and concept phases to testing and production, while remaining involved from a hands-on technical perspective. Rappi is growing at a tremendous rate and this position is crucial in our pursuit of a game-changing experience for our users and allies.
As part of Rappi, you will be responsible for:
Profile focused on strategy, as well as active involvement in execution.
Systems development, software architectures, object oriented programming, web and cloud development.
Technological innovation
Ensure best practices and availability while delivering mission critical systems with tight deadlines
Increase the quality of your tech team both by hiring and coaching
Lead the internal software engineering team
Develop and foster a strong engineering culture of continuous improvement
Build and maintain relationships with product management, business unit leaders, external partners, and vendors to make decisions regarding engineering activity and support strategic goals
Develop, set and ensure expectations are met as it relates to delivery and fulfillment of key partners
Lead design, development and deployment of change management activities
Ensuring that all coding paths are unit tested and nearly bug free
Effectively utilize version control and - issue tracking software
Collaborating across a diverse team of technologists, designers, business customers and product owners to produce creative software solutions
Good and now, what are the requirements for me to be part of this neon universe?
+7 years of experience (must)
Experience in financial line of business/startups (desirable)
Experience leading high performance technical teams, project mangement, security and quality
Experience in a high growth, fast scaling environment
Strong software architecture skills
Knowledge/Software:
Android & iOS
Fluter
SQL
Kotlin & Java: Knowledge in native aspects such as interfaces, protocols, application life cycles, view life cycles
Microservices based architecture
Cloud AWS
Knowledge of agile methodologies, preferably in SCRUM.
Languages:
Advanced English (Written , read, listened and spoken with a deep knowledge of technical language)
Worker type:
Regular
Company:
Tarjetas del Futuro
For more information check our website https://about.rappi.com/es and check our reviews on Glassdoor https://acortar.link/Eqm07Q
We are waiting for you with great anxiety and sparkle in our eyes to deliver magic together! #Rappi 🧡