Associate Product Manager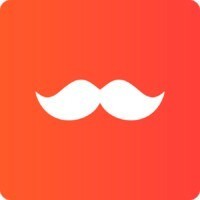 Rappi
Product
Madison, WI, USA · Arizona, USA · West Virginia, USA · Tennessee, USA · South Carolina, USA
Posted on Friday, October 13, 2023
Hey, it's time for you to join us showing the world we are the company that is changing paradigms, where we revolutionize the hours, minutes and seconds!
Do you want to know why Rappi?
⭐️ WE SEE OPPORTUNITIES where others see problems
⭐️ WE SEE CLOSE where others see distance
⭐️ WE SEE ADRENALINE where others see pressure.
Join a team where we are all capable of EVERYTHING, where we all have the same opportunities, regardless of gender, race, sexual orientation, religion, nationality, age, disability, training or experience.
Did you like what you have read so far? Find out how you will deliver magic together with us through your Rappi mission 🧡
Check out how it will impact our ecosystem:
As a Product Manager you will do:
- Process Oversight: Manage end-to-end B2B Ads payments, ensuring a smooth journey from ad purchase to cash receipt.
- Issue Resolution: Standardize and resolve any exceptions or discrepancies in the order-to-cash process and billing.
- Data Analysis: Analyze product data for insights to enhance payment collection performance.
- Feature Development: Define and lead the creation of new Ad payment features, aligning with operational processes, financial goals, and compliance requirements.
- Backlog Management: Handle product backlog and feature requests related to Ad payments and billing.
- Cross-functional Reporting: Collaborate across teams to provide financial information to the appropriate stakeholders and leadership.
As part of Rappi, you will be responsible for:
As part of the product team, you will be responsible of three key processes:
Payment Workflow Oversight:

Lead product developments for payments and O2C and T&C

Create and manage backlog for Product in O2C and T&C

Reviews and corrects payment workflow processes.

Collaborates with SecOps for automation.

Approves exceptions and provides support in payment workflows.

Addresses inquiries and exceptions from commercial teams.

Technical Skills: Process optimization, financial systems, SQL

Metrics Management and Reporting:

Manages dashboards for various purposes, including quality and communication.

Ensures accurate measurement of Key Results (KRs).

Updates status reports for PMO leadership.

Identifies gaps in key KRs.

Technical Skills: SQL, PowerB
Good and now, what are the requirements for me to be part of this neon universe?
Portfolio Inconsistency Resolution:

Reviews cases of billing and portfolio inconsistencies.

Validates and resolves errors, including data reprocessing.

Technical Skills: Data validation, Excel, data management.
Worker type:
Regular
Company:
Rappi Technology Colombia
For more information check our website https://about.rappi.com/es and check our reviews on Glassdoor https://acortar.link/Eqm07Q
We are waiting for you with great anxiety and sparkle in our eyes to deliver magic together! #Rappi 🧡