QA developer intermedium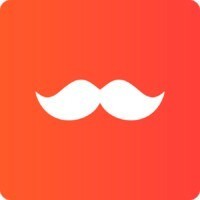 Rappi
Software Engineering, Quality Assurance
Mexico City, Mexico
Posted on Tuesday, November 14, 2023
Hey, it's time for you to join us showing the world we are the company that is changing paradigms, where we revolutionize the hours, minutes and seconds!
Do you want to know why Rappi?
⭐️ WE SEE OPPORTUNITIES where others see problems
⭐️ WE SEE CLOSE where others see distance
⭐️ WE SEE ADRENALINE where others see pressure.
Join a team where we are all capable of EVERYTHING, where we all have the same opportunities, regardless of gender, race, sexual orientation, religion, nationality, age, disability, training or experience.
Did you like what you have read so far? Find out how you will deliver magic together with us through your Rappi mission 🧡
Check out how it will impact our ecosystem:
As an QA at RappiCard you will guide and improve the software quality of the team while working closely with developers to test features, fixes, APIs and performance.
As part of Rappi, you will be responsible for:
Investigate product quality in order to make improvements to achieve better customer satisfaction
Create well-structured, comprehensive and detailed test cases and test plans
Estimate, prioritize, plan and coordinate testing activities
Score reported bugs and squash lower tier issues while escalating complex bugs to the appropriate product team
Perform full regression testing once bugs are resolved
Develop and apply testing processes on new and existing products so that they meet customer needs
Collaborate with internal teams (e.g., developers and product managers) to identify system requirements
Monitor the results of the debugging process
Investigate causes of software not meeting specifications and train users to implement solutions
Track QA metrics, such as defect densities and open defect counts
Test current products and identifying deficiencies
Suggest solutions to identified product problems
Good and now, what are the requirements for me to be part of this neon universe?
+4 years of experience (must)
Bachelor's Degree in Computer Science or similar
Experience in financial line of business (desirable)
Experience in a high growth, fast scaling environment
Demonstrated work experience in software quality assurance
Strong knowledge of software QA methodologies, tools and processes
Experience developing comprehensive, concise and clear test cases and test plans
Hands-on experience with automated testing tools
Knowledge/Software:
Kotlin
Java
Microservices based architecture
Cloud AWS
Languages:
Native Spanish
Advanced English (Written , read, listened and spoken with a deep knowledge of technical language)
Worker type:
Regular
Company:
Tarjetas del Futuro
For more information check our website https://about.rappi.com/es and check our reviews on Glassdoor https://acortar.link/Eqm07Q
We are waiting for you with great anxiety and sparkle in our eyes to deliver magic together! #Rappi 🧡