Data Scientist, Analytics (Israel)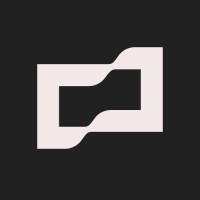 Brex
Data Science
Israel
Posted on Wednesday, March 29, 2023
Why join us
Brex empowers the next generation of businesses with an integrated corporate card and spend management software. We make it easy for our customers to manage every aspect of spending and empower their employees to make better financial decisions from anywhere they live or work. Brex proudly serves tens of thousands of growing businesses, from early-stage startups to enterprise leaders.
Working at Brex allows you to push your limits, challenge the status quo, and collaborate with some of the brightest minds in the industry. We're committed to building a diverse team and inclusive culture and believe your potential should only be limited by how big you can dream. We make this a reality by empowering you with the tools, resources, and support you need to grow your career.
Data at Brex
The Data organization develops infrastructure, statistical models, and products using financial data. Our Scientists and Engineers work together to make data—and insights derived from data—a core asset across the company. Our work is ingrained in Brex's decision-making process, in the efficiency of our operations, in our risk management policies, and in the second-to-none experience we provide our consumers.
What you'll do
Join Brexs' Tel Aviv site as a Data Scientist on the Analytics team. The team builds out strategic initiatives to optimize profitability across the business, as well as improve efficiency and build out automation that touches nearly all the functions at Brex.
Responsibilities
Clean, manipulate and analyze large, complex data sets, spanning a wide variety of sources.

Meet the analytical needs of teams such as operations, marketing, finance, accounting and product.

Drive the direction of the company through a mix of meticulous research and creativity.

Research and recommend actionable solutions to nebulous business problems based on often unclean data.

Generate and maintain reports and dashboards for internal and external consumers.

Alongside business stakeholders and engineers, reconcile crucial data integrity issues.

Communicate analysis results with effective storytelling.

Inform our other data science and data engineering teams of broader business needs.
Requirements
4+ years experience in a data analytics or related data science position

Hands on experience and expertise of SQL queries and statistical analysis with statistical packages, such as R or Python

Experience with reporting tools such as Tableau, Looker, etc.

Strong verbal and written communication skills and have worked with different business functions and stakeholders outside of analytics (such as SW Engineering teams, Product Managers, etc)

Comfort in tackling very broad data domains

Familiarity with A/B Testing

Some ML experience - an advantage
English proficiency/fluency (written and speaking). Note: Some interviews will be conducted in English.
Please be aware, job-seekers may be at risk of targeting by malicious actors looking for personal data. Brex recruiters will only reach out via LinkedIn or email with a brex.com domain. Any outreach claiming to be from Brex via other sources should be ignored.