Sales Development Representative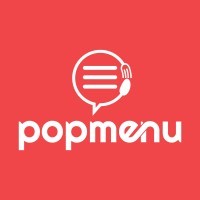 Popmenu
Sales & Business Development
Atlanta, GA, USA
Posted on Tuesday, January 24, 2023
Are you a hunter at heart? Can you quickly build connections over the phone? Are you passionate about introducing new solutions to clients to solve their business challenges? Three times yes? Sounds like we found a match!
About This Opportunity:
Popmenu is looking for a motivated Sales Development Representative to help us make a huge impact in the hospitality industry by being on front lines of introducing Popmenu to independent restaurant operators. Our ideal candidate is competitive, coachable, and can easily connect with business owners, getting them excited to see our solution. The Popmenu SDR role is the gateway into one of the most exciting companies in technology. This role will challenge you and bring out your best while also building a foundation for you to grow into a full-cycle sales role on our Inside Sales team.
This is an in-office role required to be located in the Atlanta area.
What's on Your Plate:
Creating Opportunities: Our Sales Development Representative knows how to convert a business that never heard of us into an excited prospective client. From identifying the right decision marker and gathering the contact information to quickly getting them excited about learning more, they master the art of a successful introduction.
Cultivating our Brand: "You never get a second chance for a first impression" is the motto of our Sales Development Representative. They are acutely aware of presenting the Popmenu brand in the best light and understand that the initial outreach determines the course of our relationship with potential clients.
Focus on Quality: While our Sales Development Representative is very personable and client focused, they are confident enough to walk away from potential clients that are not a good fit and focus on those who are. We are proud of our brand, our product, and the value we deliver to our clients.
Partnering effectively: Whether it's partnering with our Account Executives, optimizing scripts, or gathering data for our Marketing team, our Sales Development Representative understands that driving success for themselves means closely partnering with other teams in the business.

Bottom line – in this role it is your responsibility to make sure that you get our ideal potential clients excited about learning more about the Popmenu solution and setting them up with product demos with our sales team.
What You Bring to the Table:
Ability to commute to our Atlanta based office
High energy - we need you to power through a lot of calls
Experience with outbound efforts and follow up - preferably to small and medium size businesses
Ambitious, self-motivated self-starter (i.e. hunter mentality)
Excellent interpersonal skills over the phone
Proven ability to peak the interest of business owners and sell a meeting
Demonstrated organizational and time management skills
Able to follow key talking points and pivot when necessary
Understanding of the restaurant environment is a big plus
Who We Are:
Popmenu
is a fast-growing, venture-backed SaaS company in the restaurant/hospitality sector with more than 10,000 restaurant clients. We are dedicated to revolutionizing the industry in a way that benefits both the restaurant owner and their customers. We started with our now-patented, dynamic menu technology that unleashes the power of a restaurant's greatest marketing tool: the menu. Since then, we have been endlessly innovating to continue tackling existing and emerging industry needs.
We hire exceptionally bright, motivated people who are passionate about helping great restaurants reach their full potential. We offer a flexible work environment, a pioneering concept, a product our clients love, and talented teammates. This is a chance to make great things happen and be a difference maker. We're excited to meet you!
What We're Serving:
- Genuine Core Values:
We asked our employees what's most important to them in the workplace and carefully sculpted our 4 core values to truly represent our company culture. We're proud that our culture has been recognized with several awards including
Glassdoor's Best Places to Work
and
Top Workplaces USA
. We're even prouder that peers recognize each other on a monthly basis for exemplifying our values with what we call Super Booms.
- Giving Back:
In addition to our larger partners such as the
Giving Kitchen
, our culture champions (aka monthly Super Boom winners) pick a cause they are passionate about, and we'll make a donation in their name.
- Visible Growth and Development: There is no way to avoid personal growth in a start-up! We keep innovating and improving and our team members keep growing as well. Just in the last year, 1 out of 5 team members has been promoted into a new role.
- Company Ownership: When we say, "Act Like an Owner", we put our money where our mouth is! Every single team member receives meaningful company equity options because we recognize that every role is important for our success.
- Benefits for the Whole Family: Along with the typical medical, dental, vision, 401K benefits, we've got your furry family members covered with our Wagmo Wellness Plan.