Senior Product Designer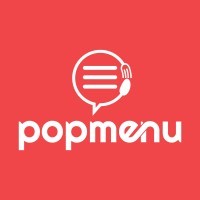 Popmenu
Product, Design
Atlanta, GA, USA
Posted on Saturday, August 12, 2023
Do you have an eye for design? Are you convinced that a great user experience is the foundation for client retention? Do you love the challenge of designing an intuitive product for a non technical audience? Three times yes? Sounds like we found a match!
At Popmenu, we help restaurants take real-time control of their menu and turn it into an essential tool for attracting and engaging guests. We are helping drive the future of restaurant guest engagement by taking a revolutionary approach with our patent- pending, cloud-based, dynamic, interactive platform.
Popmenu is a rapid growing, venture-backed SaaS business in the restaurant/hospitality sector. We're in a fun, competitive space, are first-to-market with a product clients love, and have endless possibilities in front of us. This is a chance to make great things happen and truly be a difference maker.
What's On Your Plate
Own overall design strategy/vision for your product area, while working with the larger UX team to ensure a cohesive user experience.
Contribute to and help build the Popmenu design system.
Collaborate with cross-functional teams to craft the best user experience for our customers.
Work closely with developers to ensure a balance between product usability and feasibility.
Participate heavily in usability testing and user research.
What you Bring to the Table
You have 2-4 years of experience building enterprise SaaS products and consumer facing experiences
You graduated from a bootcamp, have a Bachelor's Degree in a design-related discipline, or relative work experience
You love collaboration - with your squad, the UX team and cross-functions teams. You can find the balance between short-term priorities and big-picture vision
You are comfortable designing for complex, interconnected ecosystems
You like data and use it to help inform the experiences you create
You are comfortable being a generalist - Our designers own the experience from concept to delivery and every step in between
You have experience building, contributing to, and using a design system
You have a passion for food. We love talking about food, restaurants, and recommending dishes. It's a plus if you do as well!
What's In It for You
We offer a competitive salary and equity opportunity for strong performers.
Flexibility and freedom are high. We work from home often. We care about results above all else.
We're early enough that you can make significant contributions to the company's success, but have enough in place already that you won't have to create everything from scratch.
We work with extreme agility and fluidity, and need your help improving that velocity as we scale up smartly. You can have a major impact on how our processes take shape to achieve our goals.
You will work with and learn from a team that is experienced in developing products that have been utilized by millions of users and tens of thousands of clients on a monthly basis
Your visibility will be high, with daily opportunity to share wins and learnings with the entire company.
We encourage failure. To find great ideas you have to break some stuff. Here you are expected to fail fast, fail smartly and fail forward. You'll have tremendous leeway in trying out your ideas, no matter how speculative.
We have a great culture and environment that emphasizes collaboration, energy and openness above corporate formality. You can be yourself.
Who We Are:
Popmenu
is a fast-growing, venture-backed SaaS company in the restaurant/hospitality sector with more than 10,000 restaurant clients. We are dedicated to revolutionizing the industry in a way that benefits both the restaurant owner and their customers. We started with our now-patented, dynamic menu technology that unleashes the power of a restaurant's greatest marketing tool: the menu. Since then, we have been endlessly innovating to continue tackling existing and emerging industry needs.
We hire exceptionally bright, motivated people who are passionate about helping great restaurants reach their full potential. We offer a flexible work environment, a pioneering concept, a product our clients love, and talented teammates. This is a chance to make great things happen and be a difference maker. We're excited to meet you!
What We're Serving:
- Genuine Core Values:
We asked our employees what's most important to them in the workplace and carefully sculpted our 4 core values to truly represent our company culture. We're proud that our culture has been recognized with several awards including
Glassdoor's Best Places to Work
and
Top Workplaces USA
. We're even prouder that peers recognize each other on a monthly basis for exemplifying our values with what we call Super Booms.
- Giving Back:
In addition to our larger partners such as the
Giving Kitchen
, our culture champions (aka monthly Super Boom winners) pick a cause they are passionate about, and we'll make a donation in their name.
- Visible Growth and Development: There is no way to avoid personal growth in a start-up! We keep innovating and improving and our team members keep growing as well. Just in the last year, 1 out of 5 team members has been promoted into a new role.
- Company Ownership: When we say, "Act Like an Owner", we put our money where our mouth is! Every single team member receives meaningful company equity options because we recognize that every role is important for our success.
- Benefits for the Whole Family: Along with the typical medical, dental, vision, 401K benefits, we've got your furry family members covered with our Wagmo Wellness Plan.