Support Software Engineer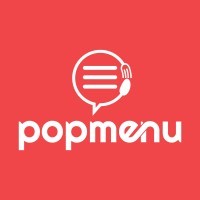 Popmenu
Software Engineering, Customer Service
Atlanta, GA, USA
Posted on Thursday, August 26, 2021
Are you ready to support and enhance software loved by thousands of restauranteurs and used by millions of people every day? Do you thrive in a collaborative environment where you understand how your good work contributes to company goals? Are you ready to immerse yourself in an environment full of experienced, talented engineers? If you answered yes to all these questions, Popmenu could be the place for you!
About This Opportunity:
Popmenu is looking for a Support Software Engineer to support and enhance innovative technology solutions for thousands of restauranteurs and millions of diners, and to scale our support engineering department as we become the must-have technology for restaurants. Our ideal candidate is familiar with Ruby on Rails and React, or similar frameworks and languages, and have contributed to at least one professional codebase with multiple contributors. This person will have excellent communication skills which will enable them to excel in this role serving both the Engineering and Customer Experience departments.
What's On Your Plate:
Enhancing Software: You'll find opportunities to build tooling that we can add to Popmenu to better serve our customers. Are a bunch of clients asking for a new report? Just build it!
Serving Engineering Partners: You are the internal face of engineering. Colleagues from all departments will come to you with requests and ideas. Your successes will be celebrated by all of Popmenu.
Growing Yourself: You will regularly pair and collaborate with senior engineers, and you will be coached in specific areas to prepare you for career advancement at Popmenu.

Bottom Line – You will provide our customers enhanced technical support and create tooling that enables our Support and Customer Success business partners to provide that enhanced support themselves. You will also be free to fix bugs in the platform. You will be supported by our engineering staff and management to prepare you for advancement within our organization.
What You Bring to the Table:
You have professional software development experience, with a degree in Computer Science or years of equivalent experience.
You can identify the pieces of code and trace the data flow involved in causing a bug, or for that matter any behavior of a software application.
You have some customer service experience, and you would be comfortable having a video or phone call with our customers.
You have great communication skills and can collaborate across departments and have some experience managing partner expectations.
You are at least familiar with Ruby on Rails and JS/React, and you have 1+ years of professional experience in those or similar dynamic languages and frameworks.
Tests are part of your code. You have used RSpec or a similar testing framework professionally.
You are not a DBA, but you know how to get what you need from a database via a Rails Console.
At Popmenu we believe in transparency and meeting candidates at eye-level. We know that money isn't everything - but it is important. For this role, we have determined a compensation range of $85k to $95k in addition to company equity to be a fair and attractive offer.
We would love the opportunity to meet you and learn more about you and your background. Final offer amounts are determined by multiple factors and may vary from the amount above. Looking forward to chatting with you!
Who We Are:
Popmenu
is a fast-growing, venture-backed SaaS company in the restaurant/hospitality sector with more than 10,000 restaurant clients. We are dedicated to revolutionizing the industry in a way that benefits both the restaurant owner and their customers. We started with our now-patented, dynamic menu technology that unleashes the power of a restaurant's greatest marketing tool: the menu. Since then, we have been endlessly innovating to continue tackling existing and emerging industry needs.
We hire exceptionally bright, motivated people who are passionate about helping great restaurants reach their full potential. We offer a flexible work environment, a pioneering concept, a product our clients love, and talented teammates. This is a chance to make great things happen and be a difference maker. We're excited to meet you!
What We're Serving:
- Genuine Core Values:
We asked our employees what's most important to them in the workplace and carefully sculpted our 4 core values to truly represent our company culture. We're proud that our culture has been recognized with several awards including
Glassdoor's Best Places to Work
and
Top Workplaces USA
. We're even prouder that peers recognize each other on a monthly basis for exemplifying our values with what we call Super Booms.
- Giving Back:
In addition to our larger partners such as the
Giving Kitchen
, our culture champions (aka monthly Super Boom winners) pick a cause they are passionate about, and we'll make a donation in their name.
- Visible Growth and Development: There is no way to avoid personal growth in a start-up! We keep innovating and improving and our team members keep growing as well. Just in the last year, 1 out of 5 team members has been promoted into a new role.
- Company Ownership: When we say, "Act Like an Owner", we put our money where our mouth is! Every single team member receives meaningful company equity options because we recognize that every role is important for our success.
- Benefits for the Whole Family: Along with the typical medical, dental, vision, 401K benefits, we've got your furry family members covered with our Wagmo Wellness Plan.