Restaurant Operations Lead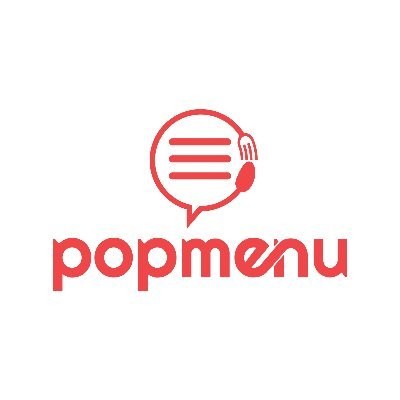 Popmenu
Operations
Atlanta, GA, USA
Posted on Thursday, April 20, 2023
About this Opportunity:
R&D Provisions is the brick-and-mortar hospitality arm of Popmenu, a restaurant technology company focused on helping restaurants grow via a powerful digital platform built with the input and feedback of tens of thousands of restaurant operators.
We opened R&D Provisions in 2022 to help us develop, test and deploy product ideas faster, enabling us to learn and adjust based on real-life usage before rolling out to our client base. We are currently seeking a tech-obsessed and marketing-focused restaurant professional to join our team and take the business to a new level of performance, balancing between running a successful restaurant operation and collaborating with our product team on the best utilization of Popmenu and related tech.
This is an extremely unique opportunity for a forward-looking restaurant leader interested in building their operational profile, combining hands-on culinary responsibilities with strategizing and taking action towards growing the customer base and restaurant revenue. Our restaurant is located in an office building, so no weekends are required, and opening hours are from 7AM-2PM Monday-Friday.
What's On Your Plate:
Build and scale culinary operations: Popmenu Hospitality's Restaurant Operations Lead demonstrates a sold understanding of culinary basics, such as the principles of cooking techniques, product characteristics, safe food handling techniques, and nutritional concepts and is passionate about executing this knowledge in the kitchen.
Develop and execute culinary initiatives: You take ownership of the planning, development, and execution of culinary initiatives (such as recipe development) that lead to the growth and success of the business. You are passionate about developing well-written and consumer-driven recipe strategies and partner effectively with marketing for media content, photography creation, and other communication needs. You effectively master the use of internal systems and technologies available to optimize the growth of the restaurant.
Drive culinary success through collaboration: Our Restaurant Operations Lead exemplifies strong creative skills while working with cross-functional partners, and demonstrates a strategic approach, clear communication skills, consistent attention to detail, and proactive ownership across all assigned work. You thrive in a team environment and find success in balancing multiple and/or shifting priorities while flexing to provide support to others as needed.

Bottom line- In this role, it is your responsibility to both run a successful restaurant operation and to influence smart decision making with Popmenu's product team in order to optimize our restaurant tech offerings.
What You Bring to the Table:
Ability to run kitchen from 7AM – 2PM, Monday – Friday while managing business operations during closed hours
Experience managing P&L and making appropriate changes in real time
Must have a knack for utilizing technology and working closely with Popmenu Product and Marketing teams
Experience completing accurate food costing and inventory
Must be able to work independently
Must have interest in marketing
Minimum 2 years of experience in the culinary field
Minimum 2 years of experience corporate setting
Minimum 1 year experience with catering
R&D experience is beneficial
Experience making decisions utilizing data
Who We Are:
Popmenu
is a fast-growing, venture-backed SaaS company in the restaurant/hospitality sector with more than 10,000 restaurant clients. We are dedicated to revolutionizing the industry in a way that benefits both the restaurant owner and their customers. We started with our now-patented, dynamic menu technology that unleashes the power of a restaurant's greatest marketing tool: the menu. Since then, we have been endlessly innovating to continue tackling existing and emerging industry needs.
We hire exceptionally bright, motivated people who are passionate about helping great restaurants reach their full potential. We offer a flexible work environment, a pioneering concept, a product our clients love, and talented teammates. This is a chance to make great things happen and be a difference maker. We're excited to meet you!
What We're Serving:
- Genuine Core Values:
We asked our employees what's most important to them in the workplace and carefully sculpted our 4 core values to truly represent our company culture. We're proud that our culture has been recognized with several awards including
Glassdoor's Best Places to Work
and
Top Workplaces USA
. We're even prouder that peers recognize each other on a monthly basis for exemplifying our values with what we call Super Booms.
- Giving Back:
In addition to our larger partners such as the
Giving Kitchen
, our culture champions (aka monthly Super Boom winners) pick a cause they are passionate about, and we'll make a donation in their name.
- Visible Growth and Development: There is no way to avoid personal growth in a start-up! We keep innovating and improving and our team members keep growing as well. Just in the last year, 1 out of 5 team members has been promoted into a new role.
- Company Ownership: When we say, "Act Like an Owner", we put our money where our mouth is! Every single team member receives meaningful company equity options because we recognize that every role is important for our success.
- Benefits for the Whole Family: Along with the typical medical, dental, vision, 401K benefits, we've got your furry family members covered with our Wagmo Wellness Plan.