Continuous Improvement & Training Analyst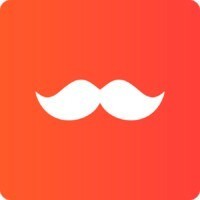 Rappi
IT
Bogotá, Bogota, Colombia
Posted on Tuesday, August 8, 2023
¡Oye, es hora de que te unas a nosotros para mostrarle al mundo que somos la empresa que está cambiando paradigmas, donde revolucionamos las horas, los minutos y los segundos!
¿Quieres saber por qué Rappi?
⭐️ VEMOS OPORTUNIDADES donde otros ven problemas;
⭐️ VEMOS CERCANIA donde otros ven distancia;
⭐️ VEMOS ADRENALINA donde otros ven presión.
Únete a un equipo donde todos somos capaces de TODO, donde todos tenemos las mismas oportunidades, sin importar género, raza, orientación sexual, religión, nacionalidad, edad, discapacidad, formación o experiencia.
¿Te ha gustado lo que has leído hasta ahora? Descubre cómo entregarás magia junto con nosotros a través de tu misión Rappi 🧡
Revisa cómo impactarás nuestro ecosistema:
Identify, create, implement, and improve required processes to ensure the proper functioning of Rappi's commercial support team aimed at resolving restaurant issues in the shortest period of time. Responsible for the end-to-end process of content creation/improvement and deployment to agents, including their training and on-going testing.
Como parte de Rappi, serás responsable de:
Carry out process mapping and improvements to existing processes that will be followed by agents.

Design and update agent training materials, including manuals, guides and multimedia resources.

Lead agent training sessions, ensuring effective knowledge and skill transfering.

Identify root causes of operational issues and propose process/product improvements to effectively address them.

Implement process evaluations to measure agent performance, identify improvement opportunities, and ensure that agents are up to date with required knowledge and skills.

Perform data analysis to identify trends, opportunities, and potential solutions that enhance operational efficiency and quality.

Design and adapt agent training and continuous improvement policies
Bien y ahora, ¿Cuáles son los requisitos para que yo sea parte de este universo de neón?
Professional in Business Administration, Industrial Engineering or related

Have at least 1 year of experience as an Analyst and/or Continuous Improvement Practitioner

Having led projects in parallel.

Desirable knowledge in PowerBI

Availability to detect opportunities for improvement if required

Intermediate/Advanced Office
Tipo Empleador:
Regular
Empleador:
Rappi Technology Mexico
Para más información consulta nuestra pagina web https://about.rappi.com/es y revisa nuestras reseñas en Glassdoor https://acortar.link/Eqm07Q
¡Te esperamos con mucha ansiedad y brillo en los ojos para entregar magia juntos! #Rappi 🧡