Product Designer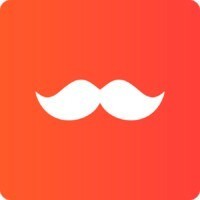 Rappi
Product, Design
Posted on Tuesday, September 12, 2023
¡Oye, es hora de que te unas a nosotros para mostrarle al mundo que somos la empresa que está cambiando paradigmas, donde revolucionamos las horas, los minutos y los segundos!
¿Quieres saber por qué Rappi?
⭐️ VEMOS OPORTUNIDADES donde otros ven problemas;
⭐️ VEMOS CERCANIA donde otros ven distancia;
⭐️ VEMOS ADRENALINA donde otros ven presión.
Únete a un equipo donde todos somos capaces de TODO, donde todos tenemos las mismas oportunidades, sin importar género, raza, orientación sexual, religión, nacionalidad, edad, discapacidad, formación o experiencia.
¿Te ha gustado lo que has leído hasta ahora? Descubre cómo entregarás magia junto con nosotros a través de tu misión Rappi 🧡
Revisa cómo impactarás nuestro ecosistema:
If you are a passionate and creative Product Designer with expertise in UI, and you thrive in a challenging and innovative environment, we would love to hear from you. Join our team and help shape the future of our products with your exceptional design skills!
As a Senior Product Designer at Rappi, you'll be a key individual contributor within the design and product team, taking responsibility for the design quality of all our products, our processes and actively inspiring other designers. You will play a crucial role in designing intuitive and visually appealing user interfaces for our products, ensuring an exceptional user experience.
We are looking for people who are passionate about providing creative and adaptable solutions to our users' problems, keeping up to date with best practice and emerging trends in technology and delivery products.
You'll work not only within the design team, but also with the product team to define the direction, experience and strategies for our products. With your fellow designers, you'll develop and enhance design systems and frameworks in a highly collaborative environment where everyone's input is valued.
Retail B2B Team
Como parte de Rappi, serás responsable de:
As a Sr. Product Designer, you will play a key role in creating our various partner (B2B) product experiences at Rappi. You will ensure that all elements of the partner experience are optimized to enhance the understanding, message and solution you want to deliver in both the digital and physical world.
We're looking for designers with at least 5 years of relevant experience, preferably in UX design.

Proven experience as a Product Designer with a focus on UI design, showcasing a strong portfolio of relevant work.

Proficiency in creating wireframes, prototypes, and visual designs using industry-standard tools.

Strong experience designing for desktop, mobile products and design systems.

Experience conducting user research, usability testing, and incorporating feedback into design iterations.

Excellent communication and presentation skills, with the ability to clearly articulate design decisions and rationale.

Strong problem-solving skills and ability to work effectively in a fast-paced, collaborative environment.

Spanish and english language skills: Intermediate to advanced (able to hold a conversation with native speakers)

Portfolio demonstrating complete mastery of web and responsive mobile interface development.
Main responsibilities
Collaborate with other designers, developers, product managers, stakeholders and users to design simple, elegant flows and interfaces that help solve complex user problems.

Excellent communication and storytelling skills, with the ability to help your team and stakeholders understand the "why" behind your design rationale.

Participate in design projects across the product lifecycle and multiple product launches.

Set the vision for the user experience and create the space for others to collaborate.

Evaluate the success of existing products and features and develop designs to support business objectives.

Work with other designers and product managers to facilitate usability testing and other types of research.

Anticipate our customers' and business needs, advocate for our users and ensure that the final design surprises and delights them.

Help maintain our internal style guide, develop style guides for other products or sub-brands, and continually raise our bar for quality.

Create product experiences that seamlessly bridge multiple touchpoints, from desktop to mobile interfaces.

Deliver, measure and improve your designs based on quantitative and qualitative feedback.
Secondary responsibilities
Design and validate the products and content locally in each of the countries where Rappi is present.

Accompany and support the user researcher in designing and conducting field research with users.

Constantly searching for new and better ways to create experiences, interactions and art that will attract attention and deliver the satisfaction of achievement with the digital products you design.
Bien y ahora, ¿Cuáles son los requisitos para que yo sea parte de este universo de neón?
You have experience in designing customer and human-centred products, creating experiences and working across devices.

You have experience with usability testing, UX research methods and complex design systems.

Design and coordinate business and user opportunities, product and process improvements to optimize the experience for the market.

Enjoy working with other designers to help them learn and grow.

Ability to work in an agile environment, communicate ideas to developers and stakeholders, and be involved in all aspects of design.

You are fully capable of creating prototypes of your designs using Figma, Invision, Framer, etc.

Ability to manage time wisely across projects and competing priorities, meet agreed deadlines and be accountable for work.

Coding skills are a strong plus!
If you are a passionate and creative Product Designer with expertise in UI, and you thrive in a challenging and innovative environment, we would love to hear from you. Join our team and help shape the future of our products with your exceptional design skills!
Tipo Empleador:
Regular
Empleador:
Rappi Technology Brazil
Para más información consulta nuestra pagina web https://about.rappi.com/es y revisa nuestras reseñas en Glassdoor https://acortar.link/Eqm07Q
¡Te esperamos con mucha ansiedad y brillo en los ojos para entregar magia juntos! #Rappi 🧡