Product Designer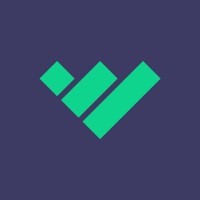 TaxDown
Product, Design
Remote · Madrid, Spain
Posted on Thursday, June 29, 2023
*WHO WE ARE *
TaxDown is the reference digital platform for people when it comes to managing their taxes and personal finances.
We started in 2019 with the aim of creating a technological platform that would help taxpayers in processing their income tax return from their computers and mobile devices, making the process as agile and simple as possible. In just three years we already have more than 700k taxers who trust us, and our way of thanking them is by keep working as hard as we can.
*YOU CAN CALL US "ROBIN HOOD" 🏹 *
TaxDown is the only solution in Spain that allows you to manage your taxes in a digital way, in less than 15 minutes and with less than 9 questions on average, saving around 400 euros per taxpayer.
This year we have saved over 16 M for Spanish families. During our first 4 tax seasons we have revolutionized the way people do their taxes because we want to help everyone understand better their rights and obligations, not only the people who can afford to have a personal tax advisor, we want them to get back every euro that belongs to them.
There are more than 24 million people make their tax return in Spain, and we want TaxDown to be the alternative they choose when the tax season arrives.
*AND YOU'LL BE PART OF THE FAMILY *
There are some aspects that are inherent to all the people who form TaxDown, you trust you colleagues, you love learning, you are optimistic, dynamic, you put passion in your work, you want to build unique user experiences and your bravery takes to accept challenges and take responsibilities above average. ¡That is our family!
WHAT WE ARE LOOKING FOR 🦄
We are looking for an experienced product designer to be the design owner within a squad. Someone who is passionate about developing the best experience for our users, based on the knowledge of real people and able to harmonize between function and form, achieving that functionality and aesthetics combine perfectly and fulfill the purpose of our users.
You will be part of the design discipline at TaxDown, surrounded by designers of different profiles, and of course where you will be a key part in the evolution of the team and how we design at TaxDown.
You will work closely with engineers, marketing, product management, where, together with all stakeholders, you will be part of the decision making in our different digital products: app and webapp.
WHAT DO WE EXPECT FROM A PRODUCT DESIGNER 🔍
Identify user -> customer -> product needs.
Define the scope with stakeholders.
Qualitative and quantitative research to ensure that we understand our users.
Experience working with design systems.
Analyze data to translate into actions and tools to help make design decisions.
Facilitation of ideation, co-creation, definition, etc. workshops.
Wireframing mindset -> Validate from less to more fidelity.
We are pro Figma, but knowing another similar tool is a valid.
Scientific method -> Knowing how to extract assumptions, hypothesize, and test to validate is essential.
Good communication with engineering teams to ensure a quality handoff.
Knowing how to work hand in hand with Engineering and Product Management is key, as well as all other stakeholders involved in the design process.
YOU FIT THE ROLE IF:
Minimum 3 years experience designing web and app products.
Be used to work in environments and methodologies of experimentation and agility.
Be 100% proficient in Figma. Other tools such as Sketch, Adobe XD and Axure are valid.
Understand and master in which phases a digital product design process is divided.
Portfolio of real projects and products (that have gone into production and observed user behavior). We are very interested in knowing the whys and wherefores, not just the final/visual result.
Experience working closely with technical, business, data and, obviously, Product Managers.
Understanding what product culture means and differentiate it from project culture.
Have a «product-sense», that is, understand that every detail matters to you and only consider that you did your job well when users value the overall value of the product and not just the look and feel.
Communicator – Like being honest, saying the truth and going for the more effective feedback
NICE TO HAVE:
You are able to implement and draw insights from 1 of these tools: Amplitude, Mixpanel, Google Data Studio.
In the interview, we will discuss about one case study of hypothesis validation through data, so it would be nice to have a case study from your side to explain how did you get the final outcome.
English: professional level.
Other languages.
WHAT DO WE OFFER 🎁
We are a passionate team, dynamic, enthusiastic and happy, ¡we want to keep it that way! Here below we are going to give you a few reasons on why you will love to join our family:
Competitive salary
10% variable remuneration linked to objectives.
Stock options.
Friday's crazy lunch. On Friday we eat together, ¡it's on the house!
¡Company events!
Coffee, cookies, drinks, anything you might fancy eating we have it for you.
Health insurance, restaurant coupons and many other flexible remunerations.
Our office is in the centre of Madrid, near Sol and we also work with a remote friendly policy.
In summary, if you like the idea of working in a company which aims to help people using the latest technology, where you will keep learning and with a great working environment, where you can consider your colleagues friends. ¡This is the company you want to work at!
We are looking forward to meeting you.