Associate Product Manager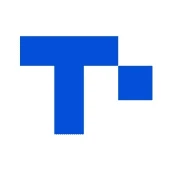 TokenSoft
Product
Remote · Canada · South America
Posted on Thursday, August 10, 2023
About Tokensoft
Tokensoft provides enterprise services and tools to the leading blockchain foundations. Since 2017, we've helped about 100 projects raise about $1 billion through our platform. Our clients include Avalanche, The Graph, Acala, Moonbeam, Tezos, and Hedera Hashgraph. Our software is trusted by blockchain businesses, foundations, and projects of all sizes as a token events and compliance hub.
Beyond helping projects raise funds, the Tokensoft platform also provides configurable and white-labeled solutions for launching and managing a variety of other token events. These include community grant programs, hackathons, OTC deals, private token sales, equity raises, post-sale claims, airdrops, incentivized testnets, core team distributions, and more.
About the Role
We are seeking an ambitious Associate Product Manager to join our team and play a key role in advancing our crypto software. In this role, you will work closely with our leadership, sales, developer, and client success teams to drive product development, manage product life cycles, and contribute to revenue growth for the company.
Responsibilities
Conduct market research and analysis as well as user/client interviews to identify customer pain points, market trends, and opportunities for product enhancements.
Collaborate with company leadership and stakeholders to define product vision, strategy, and roadmap aligned with business goals and customer needs.
Own our company's product – relentlessly pursue decisions, improvements, answers, and resources to lead the market in excellence.
Deeply understand our product offerings and their unique value proposition in the crypto space.
Work with cross-functional teams to gather and analyze data, track product performance, identify areas for improvement, and effectively communicate product capabilities.

Develop educational materials with marketing for new feature launches.
Provide product expertise during sales demonstrations.
Ensure customer satisfaction by working with Operations on new client launches
Coordinate with engineering to ensure timely delivery of product features
Report key product metrics to the executive team.Continuously monitor and report on product usage metrics, customer feedback, and market trends to guide product improvements and decisions.
Qualifications
Must-have:
Experience in tech product development or startup founder
Proven track record of getting things done, handling stressful situations and creative chaos well.
Strong communication and interpersonal skills to work effectively with cross-functional teams and communicate product vision and requirements.
Entrepreneurial mindset with the ability to think critically, problem-solve, and quickly adapt.
Crypto native: experience with and passion for the crypto industry
Nice-to-have:
Experience selling complex software solutions to enterprise clients.
Bachelor's degree in business, marketing, computer science, or a related field.
Prior success launching crypto products
Compensation
This role offers a competitive compensation package. We also offer a comprehensive benefits package, including health, dental, and vision insurance, 401(k) matching, and generous vacation time.
Invitation
If you are passionate about the crypto industry and possess a strong product acumen with experience in product development at a startup, we encourage you to apply for this exciting opportunity.