Financial Planner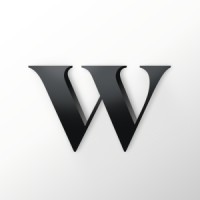 Wealthsimple
Software Engineering, Accounting & Finance
Toronto, ON, Canada
Posted on Tuesday, June 20, 2023
Your career is an investment that grows over time!
Wealthsimple is on a mission to help everyone achieve financial freedom by reimagining what it means to manage your money. Using smart technology, we take financial services that are often confusing, opaque and expensive and make them transparent and low-cost for everyone. We're the largest fintech company in Canada, with over 3 million users who trust us with more than $20 billion in assets.
Our teams ship often and make an impact with groundbreaking ideas. We're looking for talented people who keep it simple and value collaboration and humility as we continue to create inclusive and high-performing teams where people can be inspired to do their best work.
About this role
As a Financial Planner, you will be responsible for supporting our Premium and Generation clients with their financial planning needs. This is not a traditional planning role. We are the first company in Canada to proactively provide financial planning advice to self-directed clients and we are looking for someone with the ability to deliver high quality advice, at scale.
In this role, you will have the opportunity to:
Challenge the wealth management industry status quo to help enable all people to plan for their financial future.
Help clients plan and make the right financial decisions.
Deliver high quality financial planning advice, at scale.
Deliver strong follow up recommendations so clients can actually experience the benefits of financial planning.
Help clients consolidate their assets at Wealthsimple through impactful advice.
Be on the front lines talking to prospective and current clients, getting them excited about our products and services.
Communicate most of the time via phone and video with clients. Superb phone skills are a requirement.
Go the extra mile for the client. We always deliver an amazing client experience!
Work cross functionally to bring financial planning advice into our products and communications.
We're looking for someone who:
Wants to make a difference. We are a small team effectively reshaping how people look at the industry. We need people who 'get it' and want to play an integral part in helping us accomplish this mission.
Possesses a passion and energy for personal finance and planning. You understand the ins and outs of wealth management, and more importantly, know how to explain concepts simply.
Thrives in client-facing situations. At Wealthsimple, our clients always come first. No matter what.
Works well with others and values collaboration. We leave ego at the door.
Has great analytical and prioritization skills. You know how to balance what needs to be done with what's possible to do. You understand the scope of an issue and its priority.
Embraces technology and the role it plays in financial services. Specifically, you have the flexibility to navigate multiple applications simultaneously to deliver unprecedented solutions.
Skills and experience we're looking for:
Must have CFP, IQFP or PFP designation
Bilingual in French and English strongly preferred
At least 4 years experience in a similar role
Additional designations such as TEP are an asset
Experience as a fee-only financial planner is an asset
Focused on client relationships, loves giving advice
Growth mindset
Great team player- collaboration is key
Self starter who can identify and lead their own projects
Why Wealthsimple?
🤑 Competitive Salary with top-tier health benefits and life insurance
📈 Retirement savings matching plan using Wealthsimple Work
🌴 20 vacation days per year and unlimited sick and mental health days
📚 Up to $1500 per year towards wellness and professional development budgets respectively
🛫 90 days away program: Employees can work internationally in eligible countries for up to 90 days per calendar year
🌎 A wide variety of peer and company-led employee resource groups (ie. Rainbow, Women of Wealthsimple, Black @ WS) Employee Resource Groups
💖 Company-wide wellness days off scheduled throughout the year
We're a remote-first team, with over 1000 employees coast to coast in North America. Be a part of our Canadian success story and help shape the financial future of millions — join us!
At Wealthsimple, we are building products for a diverse world and we need a diverse team to do that successfully. We strongly encourage applications from everyone regardless of race, religion, colour, national origin, gender, sexual orientation, age, marital status, or disability status.
Wealthsimple provides an accessible candidate experience. If you need any accommodations or adjustments throughout the interview process and beyond, please let us know, and we will work with you to provide the necessary support and make reasonable accommodations to facilitate your participation. We are continuously working to improve our accessibility practices and welcome any feedback or suggestions on how we can better accommodate candidates with accessibility needs.