Senior Manager, Business Operations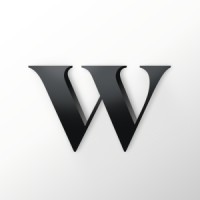 Wealthsimple
Operations
Toronto, ON, Canada
Posted on Thursday, July 20, 2023
Your career is an investment that grows over time!
Wealthsimple is on a mission to help everyone achieve financial freedom by reimagining what it means to manage your money. Using smart technology, we take financial services that are often confusing, opaque and expensive and make them transparent and low-cost for everyone. We're the largest fintech company in Canada, with over 3 million users who trust us with more than $20 billion in assets.
Our teams ship often and make an impact with groundbreaking ideas. We're looking for talented people who keep it simple and value collaboration and humility as we continue to create inclusive and high-performing teams where people can be inspired to do their best work.
About this role
The Business Operations ("BizOps") team's mandate is to tackle Wealthsimple's most important and ambiguous challenges through rigorous problem solving and execution. Most often, we work where there is insufficient process, technology or people. Our job is to simplify complexity, create structure, and put valuable company resources (people, capital, time and focus) to the most efficient use.
As a Senior Manager, Business Operations, you will be responsible for partnering with teams and leaders across the organization to deliver projects that drive meaningful and measurable value across the organization.
What you'll be doing:
Work with Wealthsimple's executive team to identify and scope potential BizOps projects to solve some of Wealthsimple's highest profile and most urgent problems
Own the problem solving and implementation of well-supported and high impact solutions
Use qualitative and quantitative problem solving skills; lead primary and secondary research to inform your perspective and become the expert; dive deep into data to generate insights that substantiate your recommendations
Set and deliver on aggressive deadlines and drive yourself and the team around you to action, identifying and resolving roadblocks along the way
Deliver multiple projects simultaneously, working with multiple sets of senior stakeholders
Approach the work with a no-ego attitude and roll up your sleeves to tackle whatever needs to be done
Act as a catalyst by bringing the right teams/people together within and across teams, and creating a structure where teams can move efficiently even in ambiguous situations
Lead multiple junior resources across BizOps and supporting functions
Coach, support, and mentor individuals you work with
Establish yourself as a thought-leader with leaders across the organization
Help build and shape the BizOps function at Wealthsimple
Skills we're looking for:
Relevant work experience: 7+ years of demonstrated success in management consulting, investment banking, startups, or related fields
Rigorous problem solving skills: Demonstrated experience leading efforts that bring structure to ambiguity, generating critical insights, and solving hard problems in fast-paced environments
Expert stakeholder management: Ability to plan, organize and manage complex processes and collaborate with a wide variety of stakeholders to drive progress
A love for data & analytics: Comfort with all types of data and strong analytical skills with superior attention to detail. Experience with SQL is preferred.
Leadership: Experience leading teams and driving change with and without direct authority
Action orientation: A bias for action, the ability to act without being told what to do and to tenaciously get things done
Strong written and verbal communication: Able to speak plainly and truthfully, communicate complex ideas in a simple & easy-to-understand way regardless of audience, and drive discussions to decisions and actions
Organization and pragmatism: Proactively plans and organizes, prioritizes time and effort where it will yield the greatest impact and adapt as necessary
Honesty and integrity: Doesn't cut corners and does what is right, not what is politically expedient
Strong coaching and management skills: Able to lead teams, provide coaching and mentorship, and add to a strong, results-oriented culture in your teams
Why Wealthsimple?
🤑 Competitive Salary with top-tier health benefits and life insurance
📈 Retirement savings matching plan using Wealthsimple Work
🌴 20 vacation days per year and unlimited sick and mental health days
📚 Up to $1500 per year towards wellness and professional development budgets respectively
🛫 90 days away program: Employees can work internationally in eligible countries for up to 90 days per calendar year
🌎 A wide variety of peer and company-led employee resource groups (ie. Rainbow, Women of Wealthsimple, Black @ WS) Employee Resource Groups
💖 Company-wide wellness days off scheduled throughout the year
We're a remote-first team, with over 1000 employees coast to coast in North America. Be a part of our Canadian success story and help shape the financial future of millions — join us!
At Wealthsimple, we are building products for a diverse world and we need a diverse team to do that successfully. We strongly encourage applications from everyone regardless of race, religion, colour, national origin, gender, sexual orientation, age, marital status, or disability status.
Wealthsimple provides an accessible candidate experience. If you need any accommodations or adjustments throughout the interview process and beyond, please let us know, and we will work with you to provide the necessary support and make reasonable accommodations to facilitate your participation. We are continuously working to improve our accessibility practices and welcome any feedback or suggestions on how we can better accommodate candidates with accessibility needs.