Director, Options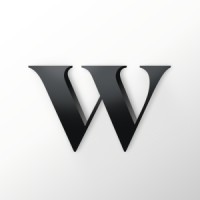 Wealthsimple
Canada
Posted on Friday, August 18, 2023
Your career is an investment that grows over time!
Wealthsimple is on a mission to help everyone achieve financial freedom by reimagining what it means to manage your money. Using smart technology, we take financial services that are often confusing, opaque and expensive and make them transparent and low-cost for everyone. We're the largest fintech company in Canada, with over 3 million users who trust us with more than $20 billion in assets.
Our teams ship often and make an impact with groundbreaking ideas. We're looking for talented people who keep it simple and value collaboration and humility as we continue to create inclusive and high-performing teams where people can be inspired to do their best work.
Join our leadership team and partner with leaders across Product, Operations, Engineering, Trading, Data Science, Risk, Compliance and Client Success to build and expand one of our highest priority new products: a best-in-class options trading experience for our clients.
In this role, you will have the opportunity to:
Partner with teams across the business as an Options subject-matter-expert and thought partner to help define and scope our options features/product offering, operationalize daily processes and manage financial, regulatory and reputational risk
Define operational requirements (systems, process, controls, tooling, reports/monitoring, 3rd party solutions, etc) across the full options lifecycle to deliver our product roadmap
Define financial/collateral requirements needed to support various options features and ways to improve collateral/capital efficiency
Execute key initiatives, in close partnership with Trading Operations, Product, Engineering, Data Science, Compliance and Risk
Develop and manage relationships with key partners and vendors (e.g., data vendors, custodians, exchanges, clearing houses)
Advise Operations leaders on how to safely and effectively operationalize daily execution across the full options lifecycle; e.g., confirmations, settlement, exercise, assignment, expiry and reconciliations; conduct thorough testing prior to launch and new feature rollouts
Define and operationalize daily risk management activities (e.g., monitoring client accounts, concentration, etc)
Define operational risk controls to keep our clients' assets safe, manage risk to Wealthsimple, and meet strategic and regulatory standards
Build an incident management playbook for identification, assessment, quantification, reporting, communication, mitigation and monitoring; lead incident resolution and remediation quickly and effectively when they occur
Support the publishing, review and continuous improvement of our policies and procedures in collaboration with Risk and Compliance
Co-author and review options-related client communications and educational materials; contribute to the education of our clients to enable them to make responsible investment decisions
Ensure compliance with all CIRO, FINTRAC and other regulatory requirements; support/advise on our regulatory strategy
Develop and maintain an educational environment where the knowledge and performance of our team is continually advancing
Skills we're looking for:
Strategic and growth-minded; a thought leader who is excited to build something new
Options operational expertise is a requirement, with a deep understanding of how options work, the system requirements behind them and regulatory requirements
A strong problem solver with extraordinary judgment and ability to navigate through uncertainty; there is rarely a playbook to follow
Collaboration - excellent interpersonal skills and willingness to work in collaboration with various team members
Efficiency - ability to produce significant output with minimum wasted effort; ability to move fast
Focuses on the most important things - knows where to go deep, and where to go fast, to make the biggest impact
Proactive and assertive - acts without being told what to do. Brings new ideas to Wealthsimple
Communication - Speaks plainly and truthfully. Communicates complex ideas in a simple and easy-to-understand way
Data and analytics - strong analytical and problem-solving skills with superior attention to detail
Organization and planning - Plans, organizes, schedules and budgets in a productive manner, with a rigorous focus on prioritization
Honesty and integrity - doesn't cut corners. Does what is right, not what is politically expedient
Why Wealthsimple?
🤑 Competitive Salary with top-tier health benefits and life insurance
📈 Retirement savings matching plan using Wealthsimple Work
🌴 20 vacation days per year and unlimited sick and mental health days
📚 Up to $1500 per year towards wellness and professional development budgets respectively
🛫 90 days away program: Employees can work internationally in eligible countries for up to 90 days per calendar year
🌎 A wide variety of peer and company-led employee resource groups (ie. Rainbow, Women of Wealthsimple, Black @ WS) Employee Resource Groups
💖 Company-wide wellness days off scheduled throughout the year
We're a remote-first team, with over 1000 employees coast to coast in North America. Be a part of our Canadian success story and help shape the financial future of millions — join us!
At Wealthsimple, we are building products for a diverse world and we need a diverse team to do that successfully. We strongly encourage applications from everyone regardless of race, religion, colour, national origin, gender, sexual orientation, age, marital status, or disability status.
Wealthsimple provides an accessible candidate experience. If you need any accommodations or adjustments throughout the interview process and beyond, please let us know, and we will work with you to provide the necessary support and make reasonable accommodations to facilitate your participation. We are continuously working to improve our accessibility practices and welcome any feedback or suggestions on how we can better accommodate candidates with accessibility needs.