Lead Product Manager, Credit Cards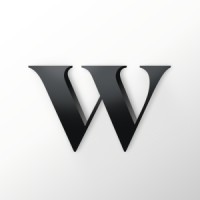 Wealthsimple
Product
Remote
Posted on Tuesday, September 5, 2023
Your career is an investment that grows over time!
Wealthsimple is on a mission to help everyone achieve financial freedom by reimagining what it means to manage your money. Using smart technology, we take financial services that are often confusing, opaque and expensive and make them transparent and low-cost for everyone. We're the largest fintech company in Canada, with over 3 million users who trust us with more than $20 billion in assets.
Our teams ship often and make an impact with groundbreaking ideas. We're looking for talented people who keep it simple and value collaboration and humility as we continue to create inclusive and high-performing teams where people can be inspired to do their best work.
More about the Credit Card team:
The Credit Card team is one of our newest and most exciting teams. We are rethinking credit cards from the ground up to help Canadians manage their spending better. We will deliver a highly rewarding experience that also avoids all of the trappings of traditional credit cards. In short, this team is responsible for building a credit card portfolio the Wealthsimple way - simple, transparent, and low-cost.
In this role you will:
Help define the product vision and strategy, and define and own the roadmap for the Credit Card team and its role across our entire product ecosystem. Specifically, how the Credit Card will be integrated with our Cash chequing account.
Lead planning, development, launch and experimentation with the goal of shipping best in class credit cards that our clients love.
Develop a deep understanding of everything that is involved in taking a successful credit card to market, including non client facing requirements such as credit modeling, financing, collections, fraud protection and more.
Evaluate third-party vendors and develop business cases for how we can better serve our clients.
Support a cross-functional team of engineers, designers, and data scientists.
Partner with other engineering teams and departments across the company (e.g. Marketing, Operations, Legal and Compliance, and more) to build compliant, efficient, and industry-leading credit cards.
Help elevate the Product Management practice at Wealthsimple and create an inclusive and supportive team culture.
We're looking for someone who has:
A multi-year track record of building and shipping products that customers love, and experience across both customer-facing and platform product management. You've owned a complete product or large parts of an offering and are comfortable leading large cross-functional projects with significant technical complexity (e.g., a system re-architecture, a major data migration, etc.).
Experience working in the credit or lending space.
A shipping mentality. We don't believe in spending forever analyzing and debating. The best way to validate something is to ship it — so let's ship it, learn, and iterate.
Enough technical know-how to talk with engineers about architecture and technical considerations that impact product, and a desire to learn what you don't know to help drive decision making.
A passion for financial inclusion and building products that increase access to financial freedom for everyone.
Bonus: Experience building, shipping, iterating and growing products from 0 to 1 over multiple years. We know building a great credit card portfolio will require a sustained multi-year effort.
We're looking for someone who is:
A systems thinker that can distill many use-cases into a simple, elegant, generic logical solution design.
A strong technical partner who is comfortable working with engineering to translate a logical system design into a technical architecture design.
Able to navigate uncertainty and ambiguity and adept at synthesizing actionable problems, insights, and requirements from raw, unstructured qualitative and quantitative data.
A thoughtful, critical thinker who follows a systematic and rigorous approach to problem solving.
Scrappy and comfortable flexing into different roles to support your team. For example:
Business model and business case development
Workflow and operational process development
Negotiation with external vendors, regulatory bodies, and more.
Project management
An excellent communicator that can convey complex ideas succinctly and clearly.
A naturally collaborative and empathetic leader; comfortable working with a diverse group of stakeholders, making sure every voice is heard.
Passionate about creating simple and elegant user-experiences. You can't help but critique the UX of the apps you use.
Why Wealthsimple?
🤑 Competitive Salary with top-tier health benefits and life insurance
📈 Retirement savings matching plan using Wealthsimple Work
🌴 20 vacation days per year and unlimited sick and mental health days
📚 Up to $1500 per year towards wellness and professional development budgets respectively
🛫 90 days away program: Employees can work internationally in eligible countries for up to 90 days per calendar year
🌎 A wide variety of peer and company-led employee resource groups (ie. Rainbow, Women of Wealthsimple, Black @ WS) Employee Resource Groups
💖 Company-wide wellness days off scheduled throughout the year
We're a remote-first team, with over 1000 employees coast to coast in North America. Be a part of our Canadian success story and help shape the financial future of millions — join us!
At Wealthsimple, we are building products for a diverse world and we need a diverse team to do that successfully. We strongly encourage applications from everyone regardless of race, religion, colour, national origin, gender, sexual orientation, age, marital status, or disability status.
Wealthsimple provides an accessible candidate experience. If you need any accommodations or adjustments throughout the interview process and beyond, please let us know, and we will work with you to provide the necessary support and make reasonable accommodations to facilitate your participation. We are continuously working to improve our accessibility practices and welcome any feedback or suggestions on how we can better accommodate candidates with accessibility needs.