Senior Manager, Product Specialist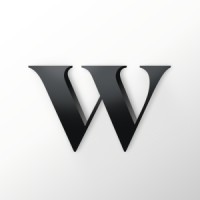 Wealthsimple
Product
Canada
Posted on Tuesday, November 7, 2023
Your career is an investment that grows over time!
Wealthsimple is on a mission to help everyone achieve financial freedom by reimagining what it means to manage your money. Using smart technology, we take financial services that are often confusing, opaque and expensive and make them transparent and low-cost for everyone. We're the largest fintech company in Canada, with over 3 million users who trust us with more than $20 billion in assets.
Our teams ship often and make an impact with groundbreaking ideas. We're looking for talented people who keep it simple and value collaboration and humility as we continue to create inclusive and high-performing teams where people can be inspired to do their best work.
Our client success team works closely with every part of Wealthsimple, learning the intricacies of how we build products, manage clients' money, and most importantly keep clients happy through direct engagement. At Wealthsimple, we are maker-owners, we believe that simple is better, and we do what's right for each client.
In this role, you will have the opportunity to:
Develop deep understanding of Wealthsimple products
Mentor and coach a team of product specialists; help build skills and drive team performance
Lead quarterly business review and set/review team OKRs - objective and key results
Build relationships cross departmentally (Product, Engineering, Client Experience, etc..) at the leadership level to amplify the voice of our client
Actively get your hands dirty and work alongside the product specialists to help prioritize opportunities with our stakeholders
We're looking for someone who:
Wants to make a difference. We are a small team effectively reshaping how people look at the industry. We need people who 'get it' and want to play an integral part in helping us accomplish this mission and are persistent in getting the job done
Possesses a passion, curiosity, and energy for finance + investing + technology. You understand the ins and outs of wealth management, trading, and more importantly - know how to explain these concepts simply. This passion means you are constantly learning and trying to achieve mastery over any subject domain you explore.
Thrives in ambiguous environments. Wealthsimple is a fast paced environment and we need to be nimble and we need to be comfortable making good decisions with the available data/evidence
Has a proven track record of success (which can be backed up with measurable results)
Perpetuates a culture of customer and product obsession
Skills and experience we're looking for:
Technical expertise - You are very comfortable using technology and understanding how things work.
Product management - You may not be a product manager, but are familiar with how product lifecycles operate and are good at working within our product management process
Proactiveness - Takes full ownership over work and proactively seeks help and input when needed
Curiosity - Approaches all situations with a growth mindset, willing to explore, learn and establish themselves as an expert in critical areas of the role
Communication - You understand that in this role you will need to work directly with different leadership groups to help communicate the product requirements and roadmap. This involves pulling information from data sources, clients and team members, synthesizing this information, building stakeholder relationships, and then building the business case to drive the product forward.
3+ years leadership experience
Proficient with SQL (experience with Zendesk Explore is an asset)
Has experience working with product and engineering organizations
Client-facing experience and/or experience within tech is an asset
Why Wealthsimple?
🤑 Competitive Salary
📈 Retirement savings matching plan using Wealthsimple Work
🌴 20 vacation days per year
🛫 90 days away program: Employees can work internationally in eligible countries for up to 90 days per calendar year
🌎 A wide variety of peer and company-led employee resource groups (ie. Rainbow, Women of Wealthsimple, Black @ WS) Employee Resource Groups
💖 Company-wide wellness days off scheduled throughout the year
We're a remote-first team, with over 1000 employees coast to coast in North America. Be a part of our Canadian success story and help shape the financial future of millions — join us!
At Wealthsimple, we are building products for a diverse world and we need a diverse team to do that successfully. We strongly encourage applications from everyone regardless of race, religion, colour, national origin, gender, sexual orientation, age, marital status, or disability status.
Wealthsimple provides an accessible candidate experience. If you need any accommodations or adjustments throughout the interview process and beyond, please let us know, and we will work with you to provide the necessary support and make reasonable accommodations to facilitate your participation. We are continuously working to improve our accessibility practices and welcome any feedback or suggestions on how we can better accommodate candidates with accessibility needs.